# pinHP Universal Coin Acceptor
Universal Coin Acceptor
Print notices:
Filament: PLA
Layer thickness: 0.2 mm; for better results at the bevels 0.1 or less
Supports: Below the retaining bar on the bottom plate and below the top plate's coin entrance bevel, depending on the printer
Bolt holes are optimized for both M3 and #4 screws
*.stl files are aligned in print position
Bolt screws
Original metal coin acceptors are held in place by slotted screws with a very short thread, way too short to cut into the 3D printed material. For the universal coin acceptor, you can use any replacement screw with a slighly longer M3 or #4 thread, however, metric screw bolt heads are just a touch too thick in diameter to fit into the brackets.

Optimal screws, to be used as bolts on the short sides:
Socket Head Cap Screws, UNC #4 x 3/16
Don't be misled by the product picture, which seems to be the same for the whole product line at the shop. The length of the screw in this link is 3/16 in (4.8 mm) only, excluding the head, indeed.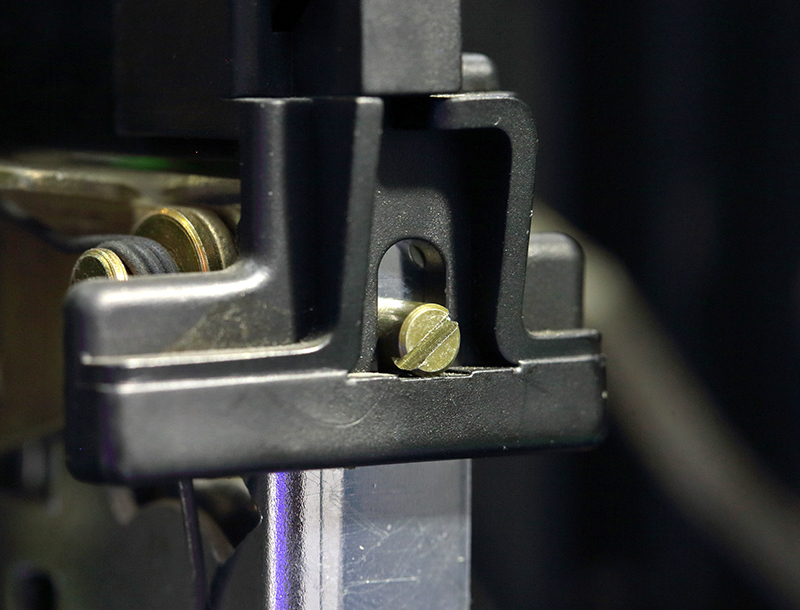 Coin switch
This device is designed to replace an existing mechanical coin acceptor, with a coin switch already wired and mounted. If the purpose of the universal coin acceptor is to act as a piggy bank, letting any coin fall through into the cash box, there is no need to manipulate the switch.

If you want to have the coins routed back into the return compartment, unmount the original switch and screw it onto the universal coin acceptor. The wire lever needs to be bent into position.

To find a switch somewhere near you, google for "coin acceptor microswitch".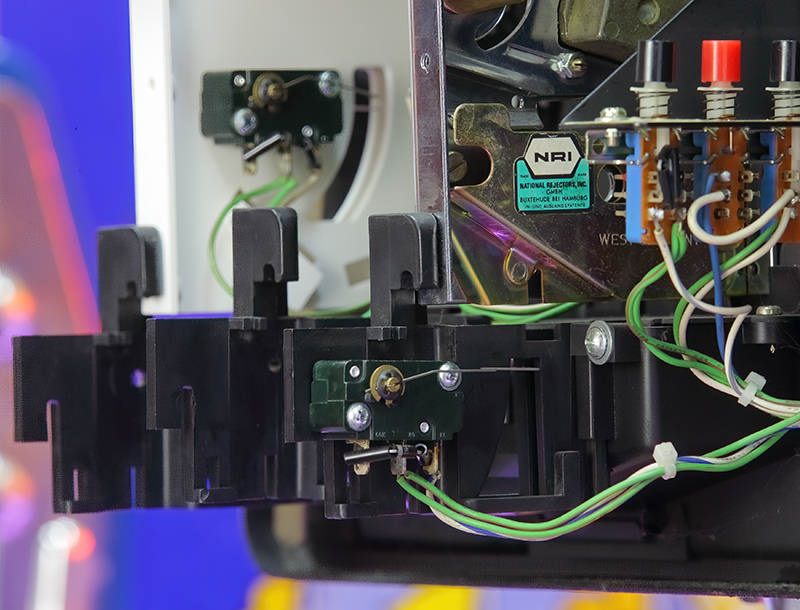 Disclaimer
Product links on this page are examples for convenience only. I am not affiliated with any of the companies listed.